Intro
In LMD/NG 2018 release we switched from SVN to a Git based source control system. To achieve this we installed GitLab software that helps not only hosts sources in git repositories but also provides powerful issue tracker, wiki, code snippets.
Get access
To get access to gitlab you should own a valid LMD VCL Complete 2018 or NG Complete 2018 license. You will be able to login using you "User area" credentials. After buying license you will receive email notification that you are able to access repository with link to it. When you click on it you will see similar web page:

Click on "LMD.DE Login" button - if you were logged in LMD User Area you will be logged into GitLab automatically, in other case you will be redirected on LMD User Area Login dialog, where you should enter credentials - that's all.
Features
Inside Gitlab you can create issues in built-in issue tracker and monitor progress:

Download source codes (as zip/tar archive):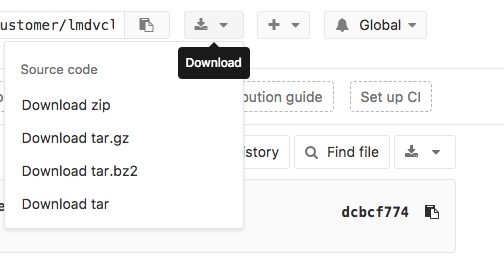 or get url to clone sources in your local git repository